Meet the passionate team of professionals here at GTS Recruiting. Our team is compiled of dynamic, and gritty individuals committed to performing at the highest level. Our selfless team has a rare combination of business savvy and "whatever it takes to get the job done" attitude which transpires through our performance.
Robb Hoyle
Founder & President
---
Robb truly lives and breathes GTS, being the Founder and President, it is, after all, an extremely personal situation. To say that he takes tremendous pride in his team and company would be an understatement. Robb wakes up every day highly motivated and feeling privileged to work with such an incredible team. He is a passionate leader with an intense focus on building strong personal relationships with his team, clients, and industry colleagues. His attitude toward business and life is to learn how he can help and then to help in any way possible. Team and personal development are ingrained in his belief system he is enormously committed to training, mentorship and personal development.
In the recruitment industry, Robb has subject matter expertise in several areas, creating and improving recruitment processes, leading and developing high performance recruiting teams and niche recruiting for the Life Sciences, Manufacturing and Engineering sectors. As President of GTS, he is responsible for the overall recruiting program, business development, finance and operational functions. In this role, Robb is laser focused on employee career development, client partnerships, and requirement fulfillment.
Giving back to the community is one Robb's most important priorities shown through his charity and volunteer work for causes he cares deeply about including Cancer, Rare Disease Research, and Special Olympics. Robb is also heavily involved in the Life Sciences community serving in various advocacy and advisory capacities. Most recently he sits on the BIO NJ Talent Advisory Board and the Life Sciences PA annual conference planning committee.
On the personal side, Robb loves spending time with his family and friends including entertaining at his home in Doylestown Pennsylvania. His hobbies include reading, travel, sports and exploring new places.
Favorite Quote: In life, you have a decision to make; you can either let life happen to you or you can "MAKE IT HAPPEN!!!". He has clearly chosen the latter.
Connect with Robb: LinkedIN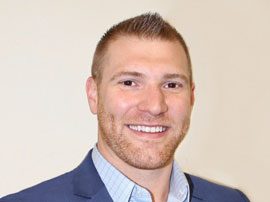 Greg Hoyle
Chief Operating Officer
---
Sam Franzini
Sr. Recruiter & Sourcing Team Lead
---
Sam is currently our Sourcing Team Lead & Sr Recruiter and is responsible for managing the day to day operations of the sourcing program and his duties as a Sr. Recruiter. In this role, Sam places critical emphasis on team building, development and client fulfillment. "I enjoy working at GTS as we have a great team oriented atmosphere that allows for us to have successful relationships with our clients and our candidates".
Sam thoroughly enjoys building personal relationships with his candidates, taking them through the recruiting process, and ending up with a partnership that leaves clients and candidates fully satisfied. Outside of the office, you can find him cheering on a Philadelphia sports team, finding a new TV series to watch (always open to recommendations), or finding a new city to explore or mountain to climb.
Connect with Sam on Linkedin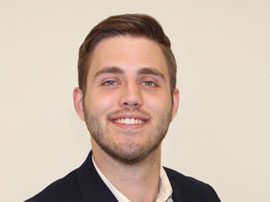 Dave Fiore
Sourcing Specialist
---
Julianne Kimble
Sourcing Specialist
---