November 2022 | Issue No. 10
---

The latest news and updates from GTS Scientific
Upcoming Events
GTS Scientific is participating in these upcoming events.
Please join us for the soft launch of Life Sci Sips Wednesday, January 25th, from 5 to 7 pm, at Landmark Americana University City in University City.
This is our official launch, and going forward, we will be a monthly Life Science networking event in Philadelphia. Our monthly meetup will bring together a diverse set of Life Science professionals outside work hours for drinks, appetizers, and networking.
To attend, please grab your FREE ticket or sponsorship opportunities  using the options below.
We hope to see you there!
Email: [email protected] (sponsorship opportunities)
Sign up for your free ticket available here:
JP Morgan Healthcare Conference
The 41st Annual Healthcare Conference will take place on January 9-12, 2023 in San Francisco, CA.
This premier conference is the largest and most informative healthcare investment symposium in the industry which connects global industry leaders, emerging fast-growth companies, innovative technology creators and members of the investment community.
Phacilitate Miami Advanced Therapies Week

Advanced Therapies Week is an event like no other. With networking opportunities taking place from morning to night, we provide attendees with an outstanding experience that entails thought-provoking content, high-profile speakers, and unmissable networking events. We bring together the advanced therapies field in the most memorable way, and we guarantee you'll want to be involved.
Women in Bio 20th Anniversary Celebration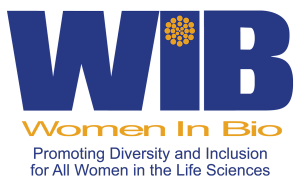 WIB's primary focus is to provide women-to-women mentorship and leadership support through all stages of career development
From bench to boardroom
From academia to industry
From first job to last
From idea to entrepreneur
Events Attended:
Pittsburgh Bio Breakfast
The BioBreakfast is an attempt to bridge the divides between the disparate groups that shape the regional biomedical sector. Most importantly, the Breakfasts try to spur informal networking so that people can build stronger networks and help identify opportunities and individuals they can work with to advance ideas.
LSPA Holiday Luncheon Pittsburgh & LSPA Holiday Mixer in King of Prussia

GTS Scientific was thrilled to attend both LSPA Luncheon and Mixer!
SITC
GTS Scientific attended this years "37th Annual Meeting (SITC 2022)" to understand a bit more about cancer immunology and immunotherapy and its incorporation into current (and future) effective cancer treatment.
PABC Regional Biotech Conference

GTS Scientific was at the "PABC Regional Biotechnology Conference" an annual conference that attracts more than 100 of the region's movers and shakers for a half-day of dynamic speakers and topics that are important to start-up and early stage biotech company leaders. RBC seeks to provide an educational environment for biotechnology and related businesses, to help them establish and maintain their businesses and to leverage their technologies.
GTS Scientific Annual Team Holiday Dinner