Meet the passionate team of professionals here at GTS Scientific. Our team is compiled of dynamic, and gritty individuals committed to performing at the highest level. Our selfless team has a rare combination of business savvy and "whatever it takes to get the job done" attitude which transpires through our performance.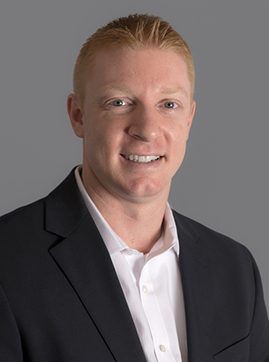 Robb Hoyle
Founder & President
---
Robb Hoyle is the Founder and President of GTS Recruiting which he founded in 2013 out of his home office. GTS Recruiting is a niche life science and engineering and has quickly grown to over 10 employees. Robb has lead his team to high performance by acquiring 140+ clients in over 30 states, Canada, U.K., India and South America. Robb has lead the company to explosive company growth of over 220% since 2016.
Robb is a passionate leader with an intense focus on building strong personal relationships with his team, clients, and industry colleagues. His attitude toward business and life is to learn how he can help and then to help in any way possible. Team and personal development are ingrained in his belief system he is enormously committed to training, mentorship and personal development.
In the recruitment industry, Robb has subject matter expertise in several areas, creating and improving recruitment processes, leading and developing high performance recruiting teams and niche recruiting for the Life Sciences, Manufacturing and Engineering sectors. As President of GTS, he is responsible for the overall recruiting program, business development, finance and operational functions. In this role, Robb is laser focused on employee career development, client partnerships, and requirement fulfillment.
Giving back to the community is one Robb's most important priorities shown through his charity and volunteer work for causes he cares deeply about including Cancer, Rare Disease Research, and The Special Olympics. Robb is also heavily involved in the Life Sciences community serving in various advocacy and advisory capacities. Most recently he sits on the PA Biotechnology Centers Advisory Board and the Life Sciences PA annual conference planning committee. He frequently speaks at industry events and panels on the subjects of talent and leadership in Life Sciences.
On the personal side, Robb loves spending time with his family and friends including entertaining at his home in Newtown Pennsylvania. His hobbies include reading, travel, sports and exploring new places.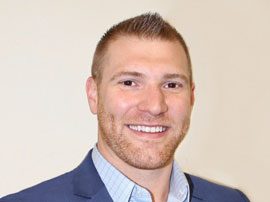 Greg Hoyle
Chief Operating Officer
---
Greg joined GTS Scientific in March of 2018 as a co-owner and Chief Operating Officer.  Greg's key responsibilities include running recruiting operations, account management, fulfillment and providing training/professional development for marketing and business development teams. After graduating from Syracuse University in 2007, Greg spent 10 years with
Aerotek
growing the professional and health services team in Eastern Pennsylvania from three members in one office to over thirty members in three offices. Greg grew their annual revenue from $300,000 to just under $4 million annually. 
Greg's favorite aspect of working at GTS is the positive attitude of his co-workers.  Everyone adds towards the vibe in the office and understands the harder that we work the more careers we can enhance which our clients and candidates appreciate.  Greg is proud of the philanthropy that GTS has been involved with for rare cancer research through
Cycle for Survival
with Memorial Sloan Kettering and with ALS fundraising for
The Dan Diaz Biotech Breakfast Club
. 
Sam Franzini
Associate Director of Operations
---
Sam is currently our Associate Director of Operations here at GTS Scientific. Some of his key responsibilities include; account management of selected accounts including the full lifecycle from requirement qualification through candidate placement, to source, screen and present qualified candidates directly to the hiring manager, and he is fully responsible for the entire sourcing process and sourcing team including daily management of prioritizing qualified requirements with the recruiting and sourcing team. 
Sam went to the University of Pittsburgh and started with GTS as soon as he graduated. He has several certifications from AIRS including Elite Certified Recruiting Expert. When asked about what he enjoys most about working with GTS he responded with, I enjoy working at GTS as we have a great team oriented atmosphere that allows for us to have a successful relationship with our clients and our candidates.
If you would like to connect with Sam he is reachable via LinkedIN and email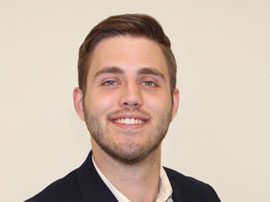 Parker Jensen
Account Executive
---
Parker is currently one of our recruiters and works on business development here at GTS Scientific. Some of his day to day responsibilities consist of researching talent for clients, managing the recruitment process for candidates, as well as finding innovative ways to acquire small to medium sized biotech and pharma companies as new GTS clients. Parker graduated with a Bachelor's degree in hospitality management minor in business administration from Kansas State University. Parker joined GTS in September of 2018.
Some of his previous experience in the workforce includes managing hotels for Drury Hotels, as well as selling hardware and software for SHI International before joining GTS Scientific. The skills he gained in these positions helped him put his best foot forward while working here. When asked about his favorite part about working with GTS Scientific he says "I enjoyed that the people who work here put the team first and that growing in your role and career is strongly encouraged and supported by Sr. Leadership" 
You can connect with Parker via LinkedIn or email:  https://www.linkedin.com/in/parkerlanejensen/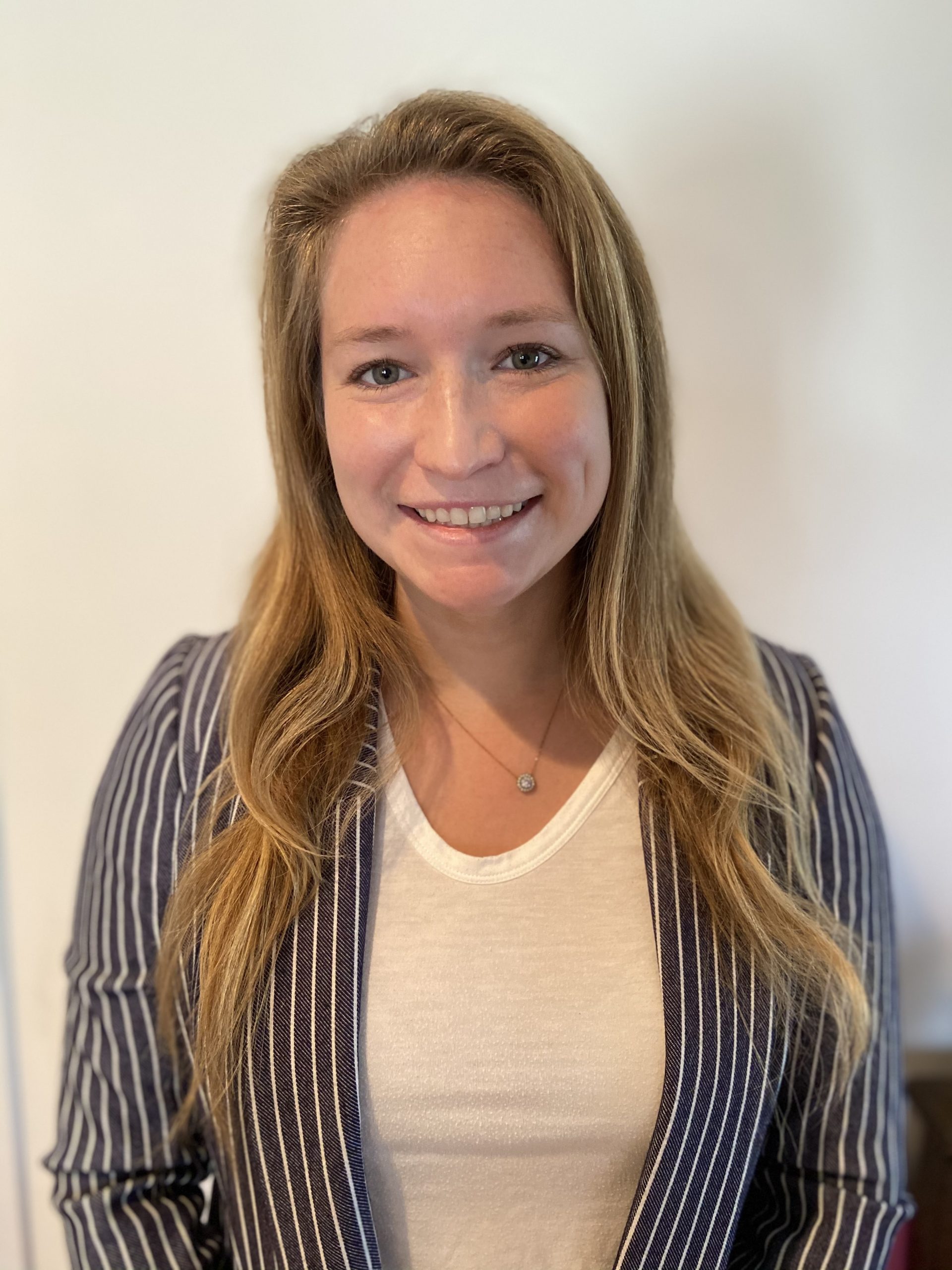 Sarah Weireter
Recruitment Researcher III
Sarah Weireter joined GTS in August 2020 as a Recruiting Researcher III. Some of her key roles include; identifying candidates for current openings, scheduling interviews and speaking with candidates to confirm their interest in certain roles. Before entering the workforce, Sarah graduated from Bloomsburg University with her bachelors in Psychology. She also completed a graduate Marketing certificate program at Sacred Heart University.
After University, she started her career doing door to door sales for Verizon Fios before getting her first agency recruiting role in life sciences where she worked for almost 3 years before joining GTS. When asked about her favorite part of working at GTS Scientific, she says "It is the team collaboration, and the fact that everyone is always helping each other to succeed."
If you want to connect with Sarah, make sure to follow her on LinkedIn or send her an email:
https://www.linkedin.com/in/sarah-weireter-2a6698126/
Abel Lara
Vice President of Operations
Abel Lara joined GTS Scientific in March of 2021 as the Vice President of Operations. Abel's key responsibilities include recruiting operations, training & development, fulfillment, account management, and business development. Abel graduated from Bloomsburg University in Business Information Systems in 2012 and started his career at Aerotek.
During his 9 year tenure with Aerotek, Abel was promoted numerous times to help lead, train, develop 80+ recruiters specializing in Engineering, Manufacturing, and Skilled Trades throughout the Northeast Region. During the pandemic in 2020 Abel led the PA Engineering Recruitment Operations and grew 30% Year over Year growth resulting in 170K in weekly revenue at is peak across PA Operations.
Abel's passion and focus on personal and professional development has created strong relationships throughout the technical recruiting industry. His philosophy regarding numbers follow culture has created high performance environments where people feel challenged and supported through a servant mentality & situational leadership approach.
Personally, Abel loves spending time with his friends and family which includes his son Nathan & Lacy. His hobbies include golf, traveling, Philadelphia sports, and fishing with his father.
Shannon Ferry
Recruitment Researcher
Shannon is our newest addition to the team, who joined us in August of 2020. She graduated from Saint Joseph's University with a Bachelor of Science in Business Administration in May of this year. As a college student, she was very involved in various clubs and organizations; she was on the Recruiting team for her sorority Alpha Phi and was also the coordinator of a program called Ignite which helped new freshman adjust to college life. In terms of her professional history, she had two previous internship experiences at ShopRite and Wakefern Food Corporation before coming to GTS Scientific. The skills that she gained working with these companies made her realize how much she enjoys working with people.
She is very interested in Recruiting as a career path because it combines her passions of working with people as well as helping them find the perfect placement to enhance their career. When asked about why she chose GTS Scientific as the place she would start her recruiting journey, she says, "GTS Scientific made me feel so comfortable throughout the entire interview process and I've heard nothing but great things from the employees who work there! Everyone is so passionate and excited about what they do at GTS and I'm so grateful for the opportunity to join the team and help others find their career in the Life Sciences industry."
If you would like to connect with Shannon, feel free to reach out via LinkedIN: 
Kaitlyn Halleran
Recruiting Researcher
Kaitlyn Halleran joined GTS Scientific in September of 2021 as a Recruiting Researcher I. Kaitlyn's key responsibilities include identifying candidates for current roles, scheduling interviews, and speaking with candidates to confirm their interests in these roles. Before joining GTS, Kaitlyn graduated from Temple University with a Bachelors in Biochemistry.
After graduating, Kaitlyn spent some time working in Quality Control before taking an internship abroad in London where she did sales for a company called Winebuyers. After returning, she decided to put her scientific background as well as her newfound sales experience to use as a Researching Recruiter here at GTS. When asked about her favorite part of working at GTS, Kaitlyn says "My colleagues are the most supportive and positive people I've ever worked with. They are always eager to lend a helping hand and we constantly celebrate each others' wins."
If you want to connect with Kaitlyn, make sure you follow her on LinkedIn or send her an email: