February 2022 | Issue No. 5
---

The latest news and updates from GTS Scientific
Conferences

Advanced Therapies Week brings the global advanced therapies community together for the most important week for doing business in advanced therapies. Home to the largest marketplace for tools and tech, Advanced Therapies Week is dedicated to helping biotech progress on their commercialization journey, as well as pushing the industry one step closer to delivering life-changing treatments to patients.
Upcoming Events
GTS Scientific is participating in these upcoming events.
PACK EXPO East is the best and most efficient way to explore the latest advances in packaging technology. This is a great opportunity for your whole team to attend due to it's convenient location so you can find the right packaging solutions for your next project without investing in excessive time or money in travel.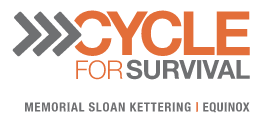 We raising money for rare cancer research led by Memorial Sloan Kettering (MSK). Every dollar raised by this movement continues to change — and save — lives.
Cycle for Survival provides critical funding to hundreds of doctors and scientists in pursuit of bold ideas. From FDA approval of new drugs to the development of innovative diagnostic tools, Cycle for Survival–funded breakthroughs are transforming the way rare cancers are treated around the world.
Since the first event in 2007, there have been significant advances in rare cancer research and treatment. But I won't stop fighting until every person facing rare cancer has a treatment for their disease.