April 2022 | Issue No. 6
---

The latest news and updates from GTS Scientific
Conferences & Philanthropic Events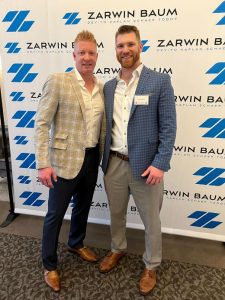 Philabundance is the Delaware Valley's largest hunger-relief organization, acquiring, rescuing, and distributing food to 90,000 people weekly in 9 counties in PA and NJ. The mission of Philabundance is to drive hunger from the communities today and ultimately end hunger forever. Ending hunger forever requires collaboration, and Philabundance brings corporations, foundations, individuals, and the government together to join the fight and break the cycle of poverty.
Their largest fundraiser for Philabundance is our signature "March Madness" event. The Firm created this event 18 years ago to bring clients and friends together to network and watch the opening of the NCAA March Madness tournament. This highly anticipated event has grown significantly, hosting 2,500 people throughout the day, and since adding the charitable component in 2010, the Firm has raised over $300,000 for Philabundance.
PACK EXPO East is the best and most efficient way to explore the latest advances in packaging technology. This is a great opportunity for your whole team to attend due to it's convenient location so you can find the right packaging solutions for your next project without investing in excessive time or money in travel.
Upcoming Events
GTS Scientific is participating in these upcoming events.
The American Society of Gene and Cell Therapy's (ASGCT) Annual Meeting is the premier event for professionals in gene and cell therapy. The four-day meeting—and one preceding day of Pre-Meeting Workshops—is the best place for people in the field to learn from the latest scientific research, stay up to date on new technologies, and make career-advancing connections with peers.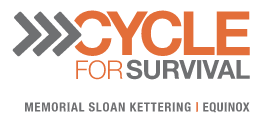 We raising money for rare cancer research led by Memorial Sloan Kettering (MSK). Every dollar raised by this movement continues to change — and save — lives.
Cycle for Survival provides critical funding to hundreds of doctors and scientists in pursuit of bold ideas. From FDA approval of new drugs to the development of innovative diagnostic tools, Cycle for Survival–funded breakthroughs are transforming the way rare cancers are treated around the world.
Since the first event in 2007, there have been significant advances in rare cancer research and treatment. But I won't stop fighting until every person facing rare cancer has a treatment for their disease.
The Pennsylvania Biotechnology Center (PABC) is a nonprofit life sciences incubator dedicated to the creation of a world-class biotechnology center; the promotion of regional economic development and job creation; and the education and training of tomorrow's researchers. The Pennsylvania Biotechnology Center is proud to announce our first golf outing at Jericho National Golf Club, in New Hope, PA. Over a hundred business leaders and golf fanatics will leave the yips at home and join us on May 16, 2022, for a fun-filled day of driving, chipping, and putting.