November 2022 | Issue No. 9
---

The latest news and updates from GTS Scientific
Events Attended:

On September 13th GTS Scientific attended the PHILLY BUILDS BIO+ INAUGURAL SYMPOSIUM FOR LIFE SCIENCE INNOVATION AND DEVELOPMENT designed to bring the life science and real estate communities together around the key drivers of the life science industry in Philadelphia (its opportunity and potential), and the opportunities and challenges of life science real estate development in the region.

On September 23rd GTS Scientific attended the BioNJ's 9th Annual HR Conference which took place in person at Kean University. We had the pleasure of connecting with other life science HR professionals and learned from industry experts on issues affecting your organization.

Our CEO Robb Hoyle and Senior Account Executive Parker Jensen at this years Life Sciences PA – Futures BioPharm Exhibit.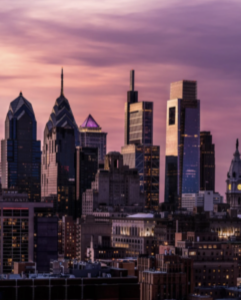 With Emerging Trends, Areas in High Demand, The Future of BioTech & Embracing the HCRE Surge, GTS Scientific was excited to attend the Philadelphia Healthcare & Life Sciences Conference this year.

GTS Scientific has recently attended this year's Meeting on the Mesa with featured sessions and workshops covering a mix of commercialization topics related to the cell and gene therapy sector including the latest updates on market access and reimbursement schemes, international regulation harmonization, manufacturing and CMC challenges, investment opportunities for the sector, among others.

We're excited for this years "New York City Builds Bio+ 2022 Life Sciences + Real Estate Development Symposium" to learn more about the Greater New York Metropolitan area and how it has emerged as the largest and one of the fastest growing life sciences economies in the country.
Meet Kaitlyn our Co-Vice Chair for Women In Bio Membership Committee:

GTS Scientific values diversity and inclusion and we are so thrilled to have our own Kaitlyn Halleran as a Co-Vice Chair for Women in Bio Membership Committee in addition to her role as a Recruiter and Operations Specialist!
Upcoming Events
GTS Scientific is participating in these upcoming events.

We'll also be attending this years "37th Annual Meeting (SITC 2022)" to understand a bit more about cancer immunology and immunotherapy and its incorporation into current (and future) effective cancer treatment.

On Thursday, Nov. 17, 2022 you'll find GTS Scientific at the "PABC Regional Biotechnology Conference" an annual conference that attracts more than 100 of the region's movers and shakers for a half-day of dynamic speakers and topics that are important to start-up and early stage biotech company leaders. RBC seeks to provide an educational environment for biotechnology and related businesses, to help them establish and maintain their businesses and to leverage their technologies.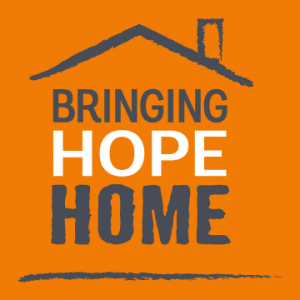 Bringing Hope Home is excited to announce that the 2022 Adopt-A-Family (AAF) Program is now live! They are proud to continue their mission of assisting Bringing Hope Home Families for the holidays who are struggling financially due to a cancer diagnosis. This year's program will allow us to safely support Bringing Hope Home Families for the holidays with your help!
Ways you can help:
Pay a Family's Household Bills
Make A Donation for Gift Cards
Register your Group to Fundraise for Gift Cards